Webcrew's Tips for Selecting the
Best E-Commerce Hosting Company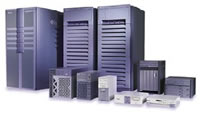 The selection of your hosting company really boils down to the simple things.
Technology
Is the hosting company a "real" host or a reseller?
Is the staff technically savvy? Do the have the experience and know-how to problem-solve if necessary.
Is the hosting company protected from hackers and computer viruses?
Experience and Knowledge
Do they have experience in putting together e-commerce solutions?
Does the hosting company have all the "necessary pieces", such as shopping cart software, SSL, etc.
Can they respond to special requests and unique business needs?
Integrity
Can you get straight answers to your questions?
Custom Solutions
Almost every business has a special request or requirement. Can your hosting company respond to these needs? Can they deliver solutions at a reasonable cost?
Call us at 214.954.1123
webcrew.com - Real help for small business website owners